If you read my post about my latest trip to Lambarene, I talked about the Historic Albert Schweitzer hospital where I stayed during my trip. For you, I put together in this post, my complete visit to the hospital and insights I learn about the doctor Schweitzer.
Albert Schweitzer, The great white man of Lambarene
That's how history in our part of the world chose to remember Nobel prize, Albert Schweitzer.
How to fairly talk about him? I'm not a historian, but I tried to gather what I have read and heard (because my parents, grandparents, and great-grandparents saw him).
Born the 14 January 1875 in Kaysersberg, Alsace-Lorraine, he decides in 1913 to open a hospital in Lambarene. He dies on 4 September 1965 in Lambaréné
He excels as a theologian, philosopher, and organist before taking up medical studies in 1905
He was captivated by the idea of being a medical missionary. The hospital is for certain built to atone for Europe colonial crimes
The hospital was built with the help of private donation and revenue from Schweitzer music concert.
Since he is a colonial figure, most people acknowledge his missionary works that lead him to leave his successful life in Europe and come in Equatorial Africa to build a hospital.
On the other hand, he is seen as paternalist colonialist for some contemporary critics
Complaints about hygiene and sanitation as humans and animals co-existed on the premises (The doctor "reverence for life" who prevented the killing of animals)
The hospital rather look like a village due to the patient family members staying in the facilities to cater to their needs
All this didn't help to keep the hygienic condition expected of a hospital. When I ask my mom about that point, she confirmed It was like a village rather than a hospital which, for the detractors, could lead to some issue like the spreading of an epidemic.
Other critics of the Doctor not treating local staff as equal but rather like  "my brother, but my younger brother." That lead to him, not training enough local doctor and nurses.
He wasn't a saint, but maybe he found his way to atone, by working and dedicating his life to the people of Lambarene. That was the purpose of his medical missionary anyway. That's the feeling I got from asking around about him.
The Historic Hospital and its surrounding
You can spot the new facilities in the background of the above pic.
The museum
You can visit the small museum which consists of Albert Schweitzer and his wife room, a lobby displaying pictures of his life in Lambarene and a gift shop.
Albert Schweitzer room
A reproduction of his room with some of his books, pictures, medical instruments.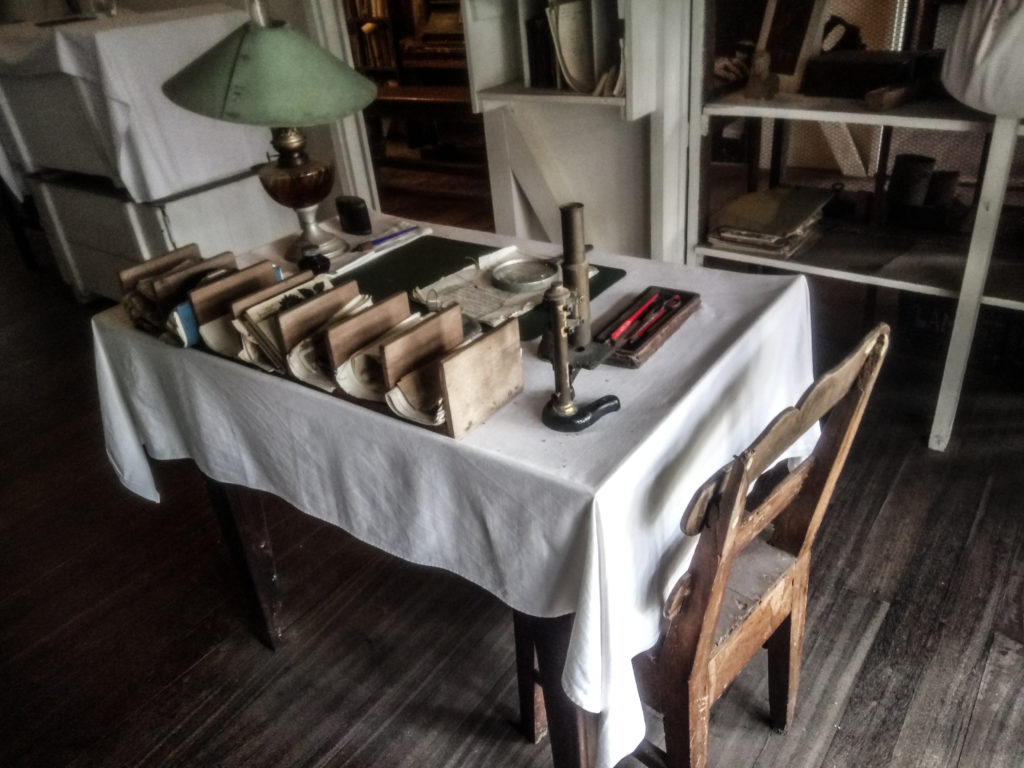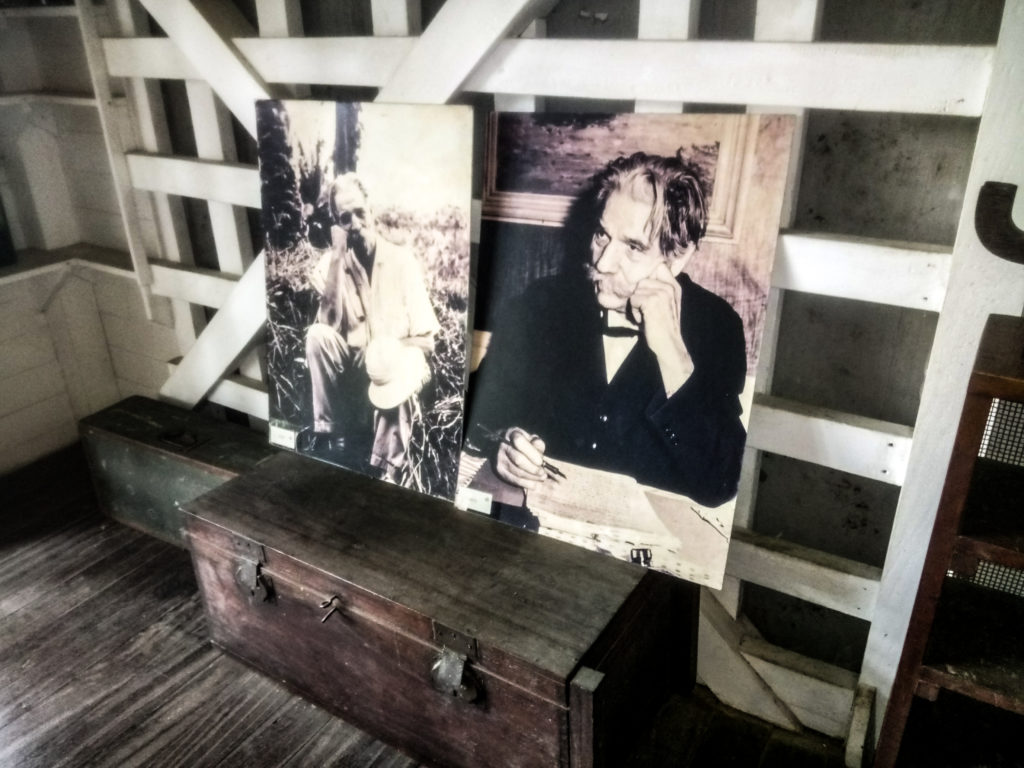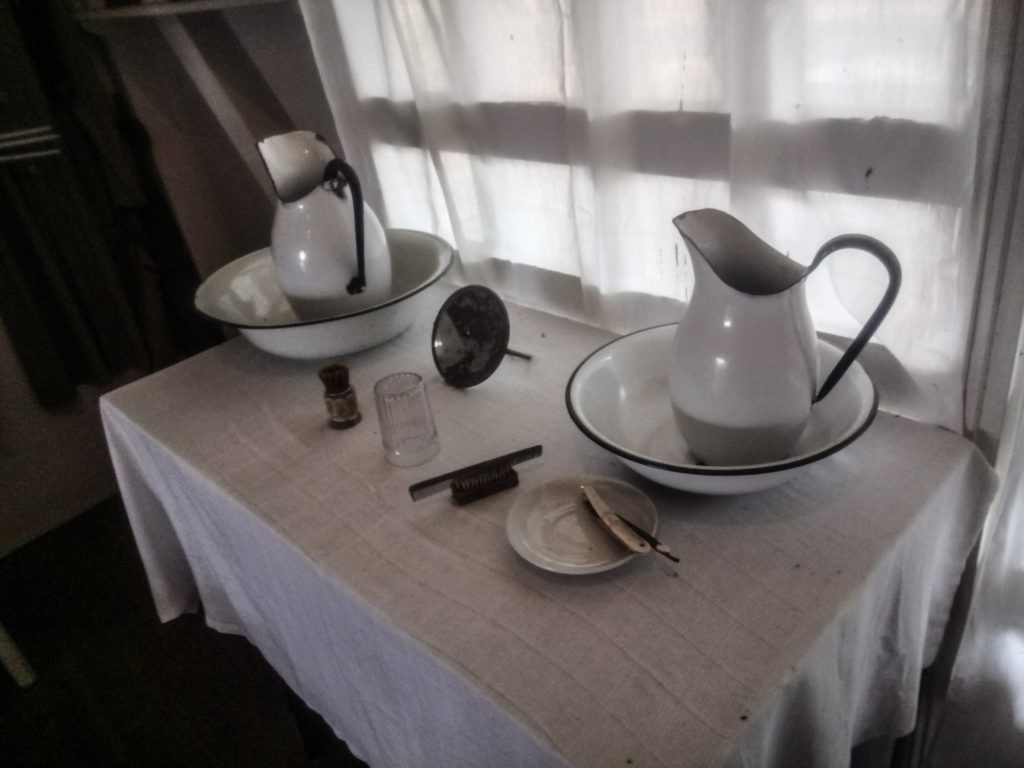 Hélène Bresslau

room

Also display in the museum, a reconstruction of the doctor's wife room.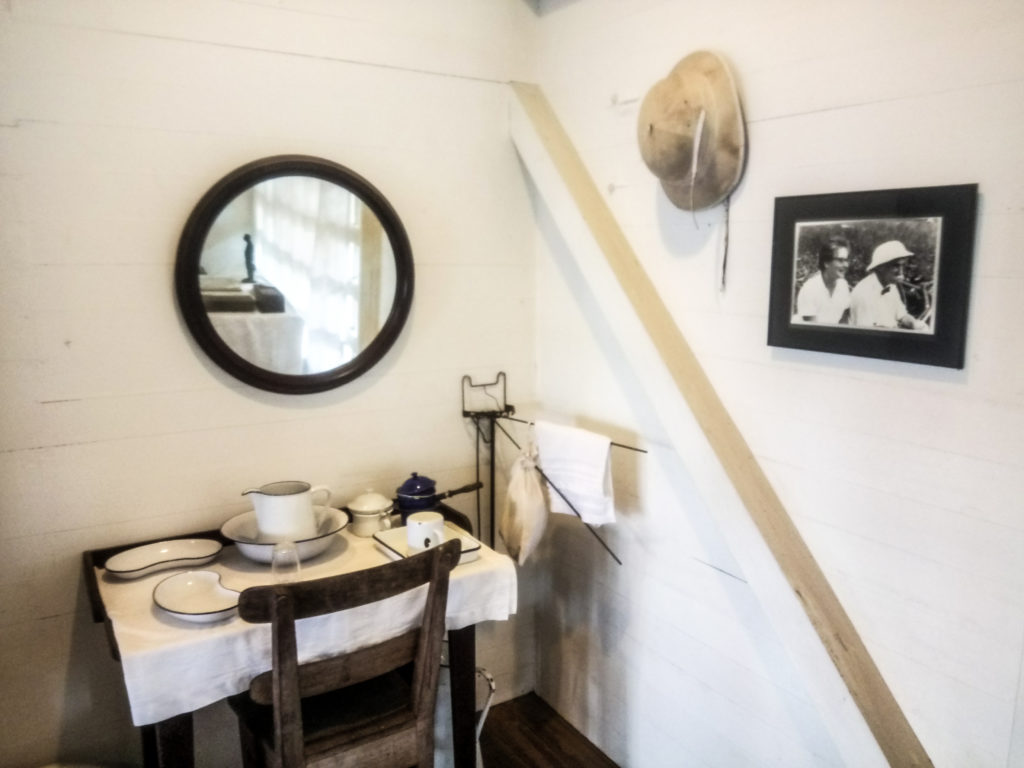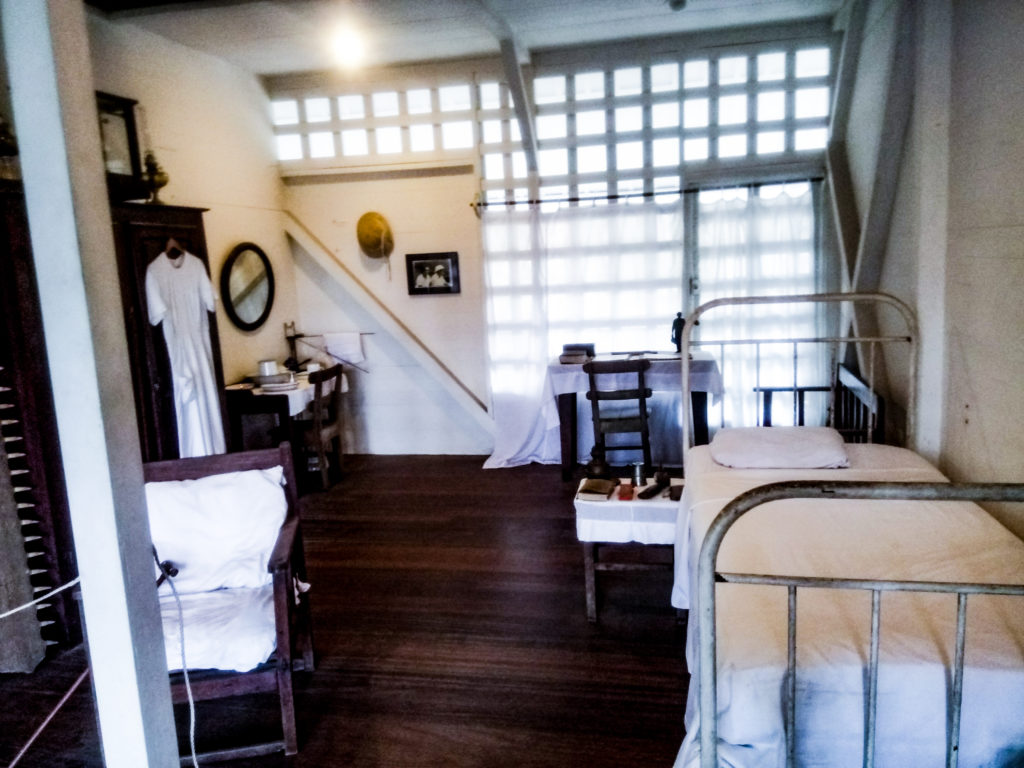 Hope you liked the visit and will check it by yourself one day 🙂
I'm putting the link to the foundation if you're interested to know more about It

Gabonese expat and Lyonnaise by heart.
I'm an IT Engineer, bloggin at night and a bookworm the remaining time .
Come with me as I travel the world !