A weekend break in Saint Astier
This time I'm taking you to Southwest of France, in St Astier, where I spent my weekend. Despite the rainy weather I managed to get some pretty pictures.
First, let me give you some knowledge about Saint Astier
100 km from Bordeaux and 20km from Perigueux, the town of Saint-Astier is in the heart of the Isle valley.
Proud of its historical heritage, the city has several monuments classified as historical: fortified churches, half-timbered houses, castles of Puy or Puyferrat, Chapelle des Bois. The countryside is also full of impressive old buildings to visit.
The town got its name from St Asterius, born near the 6th century near Neuvic. Later in his life, he turned into a hermit and performed many miracles. At his death, his place of contemplation became holy for many believers. An abbey was later built in the 8th centuries, then a city and a church, where his remains now dwell.
Cultural Heritage sites
While walking around, you can spot some interesting buildings. But, some are private properties so you might not be able to visit them.
Château de Bruneval, private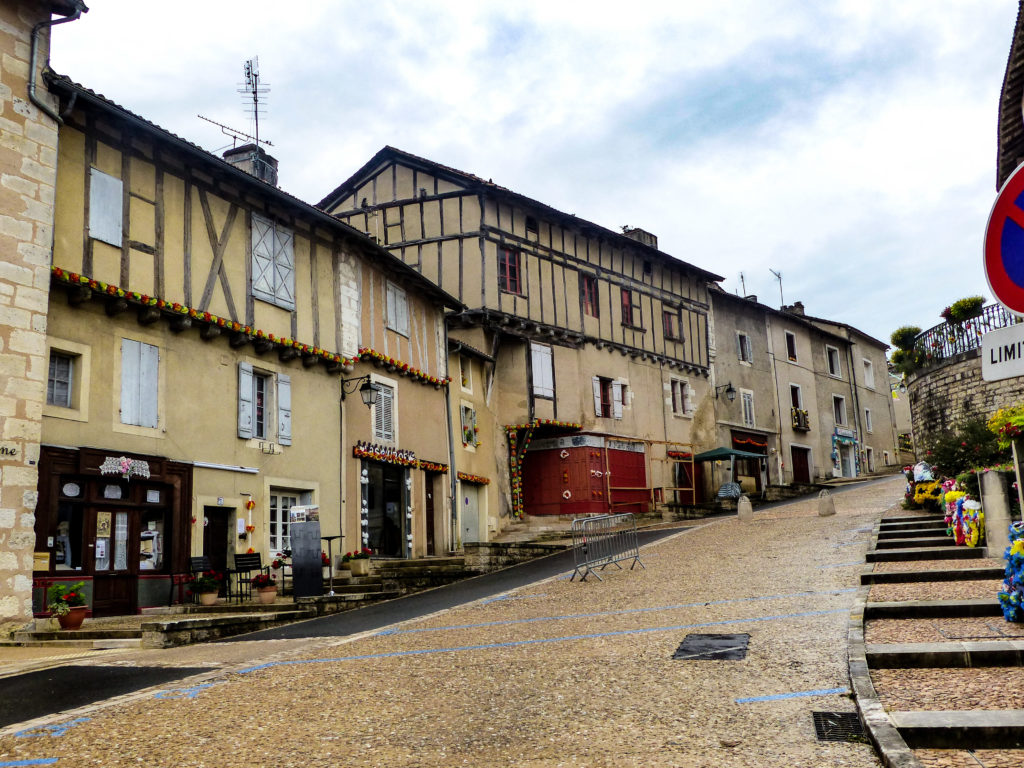 Felibre Pictures
Lucky me! It was the Felibré this weekend. It's a medieval festival to celebrate the town Occitan culture with food, craft, and dancing.
Well, it was raining the first day of the festival, so the streets were almost empty that day, where It usually full of life.
I got the whole town to myself to take pictures 🙂
Fortified church of St Astier
Old cars exhibition
Part of the Felibré, the town showcased old cars, mainly French ones.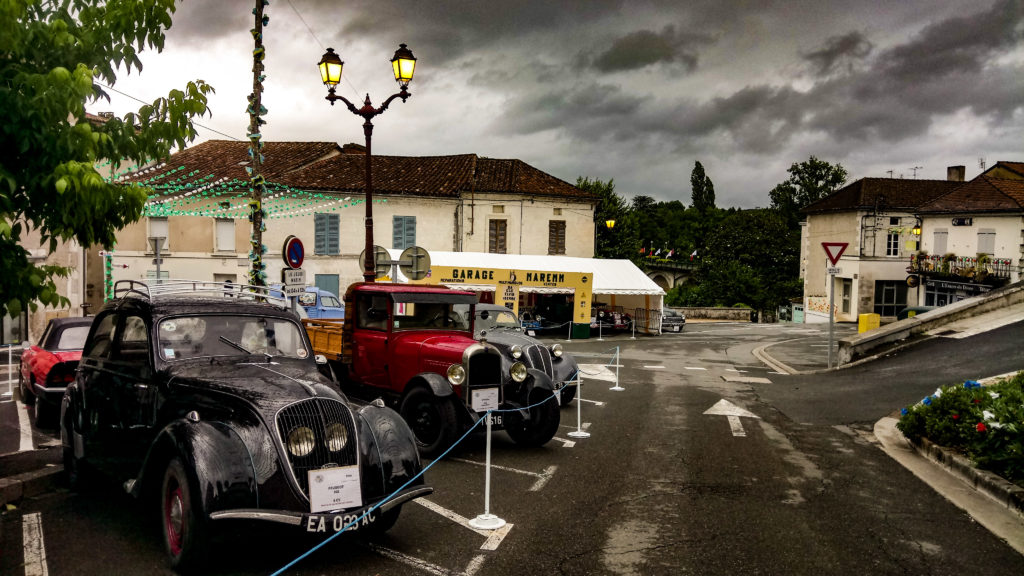 I took some pretty pictures of the cars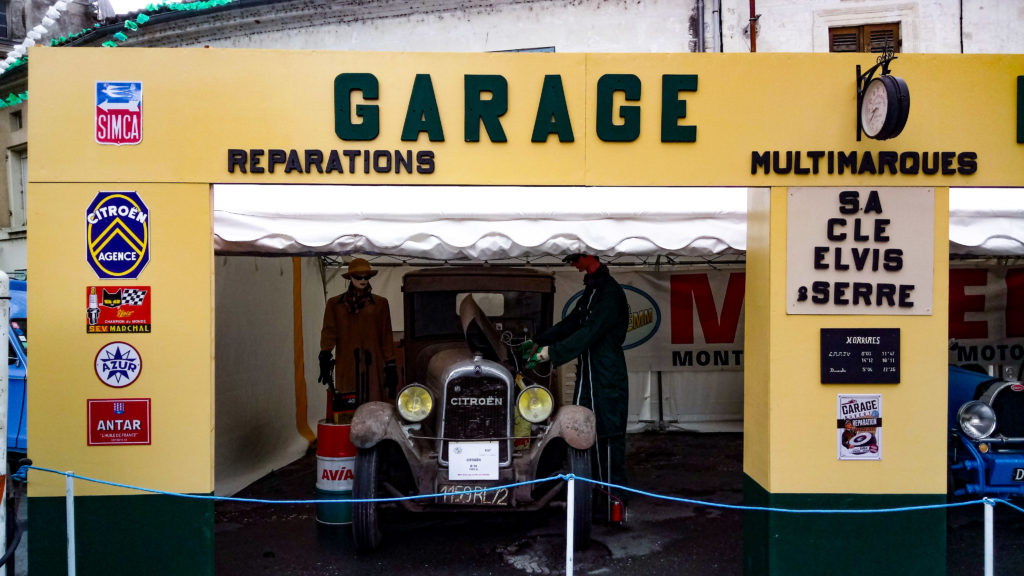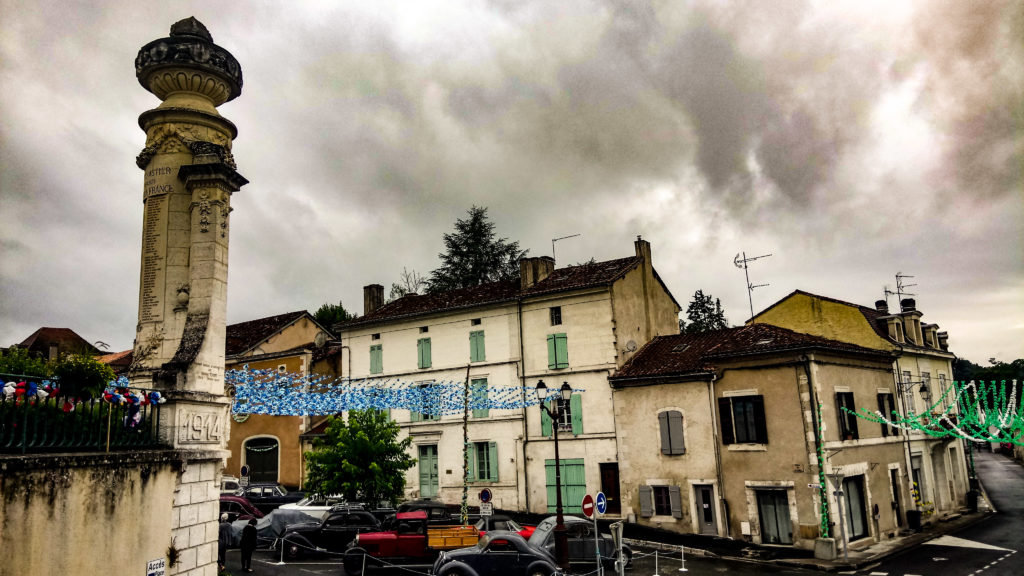 Pictured above, the  War Memorial honoring the 'Asteriens' who died during the world war.
Another view of the Memorial located in front of the church, place du 14 Juillet and place de la Victoire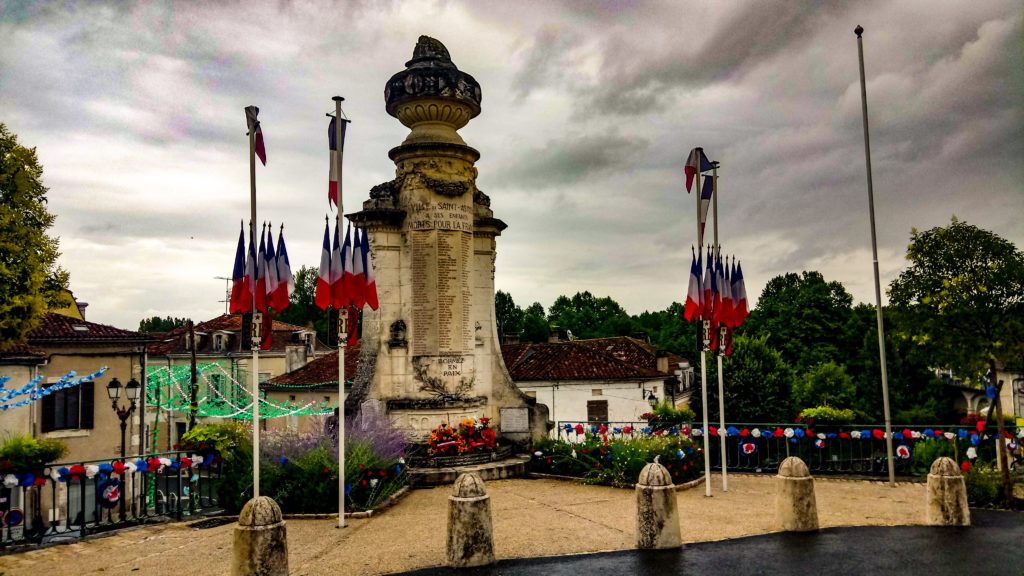 The Isle river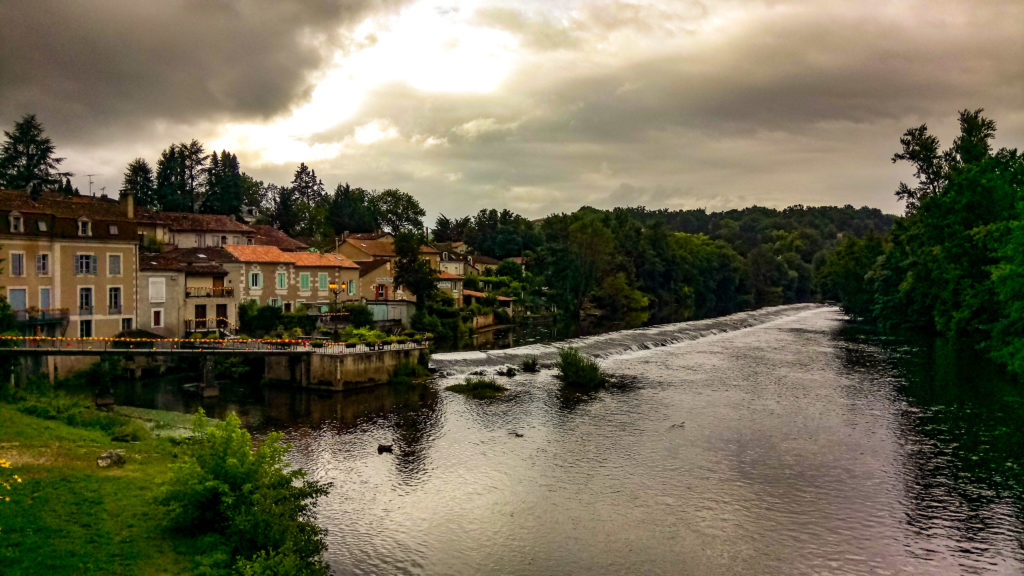 View of the Isle from the War Memorial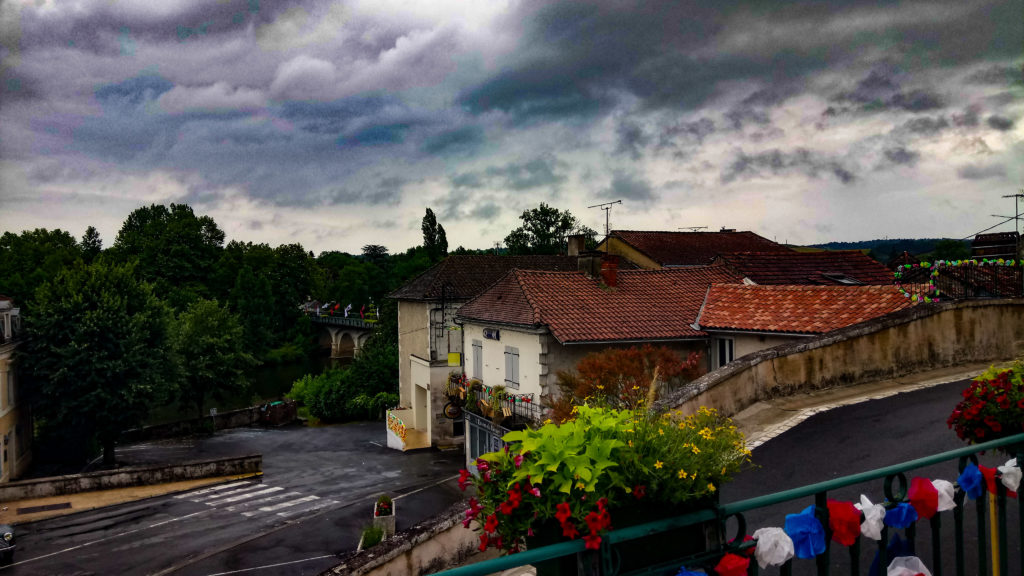 A glimpse of the streets decoration for the occasion. you can also admire the town architecture and cobblestone path.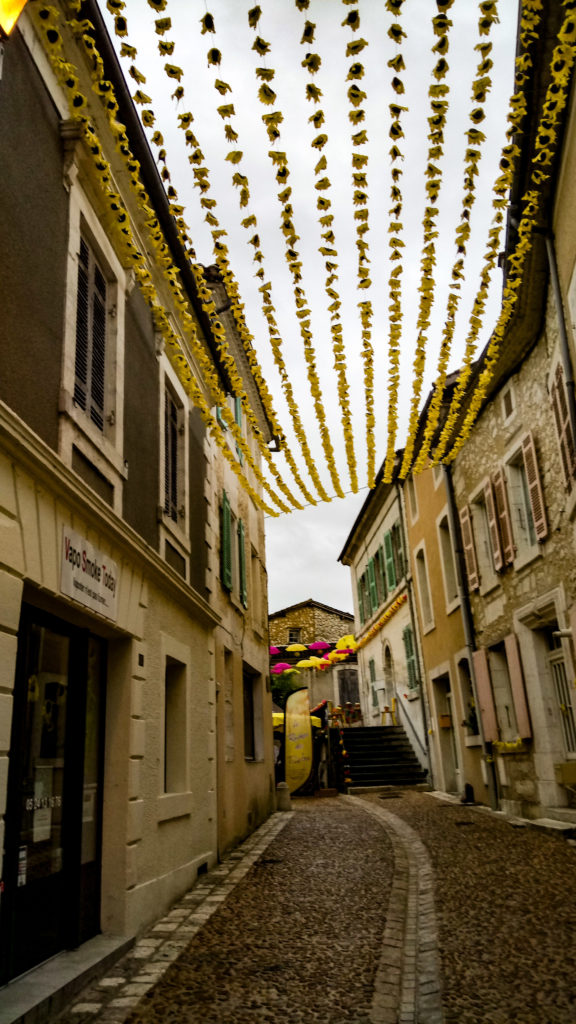 The shops transform their display to present elements of the Occitan culture. (Such as clothing, utensils, as pictured below)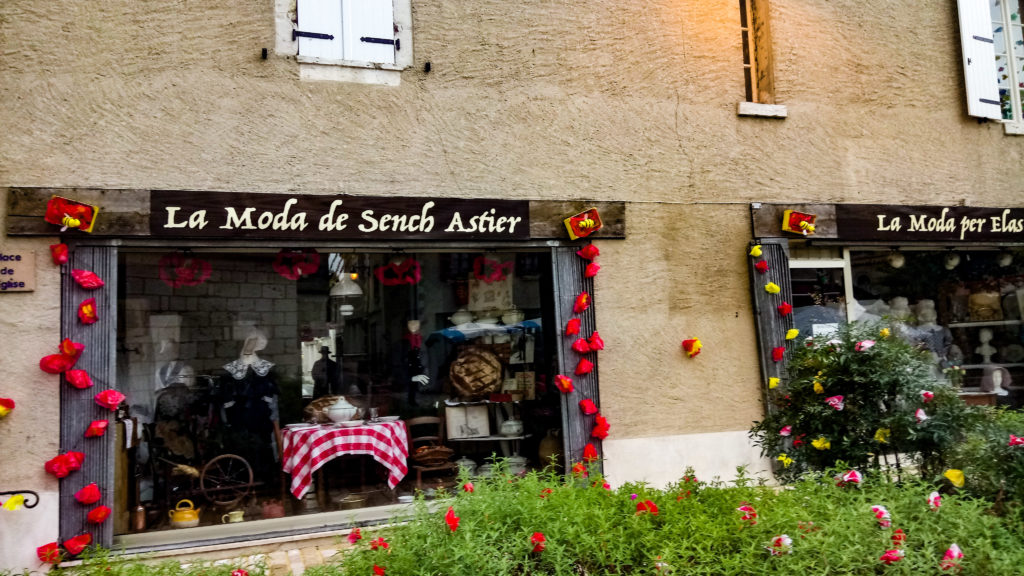 The bikes are decorated by the children of the nearby elementary schools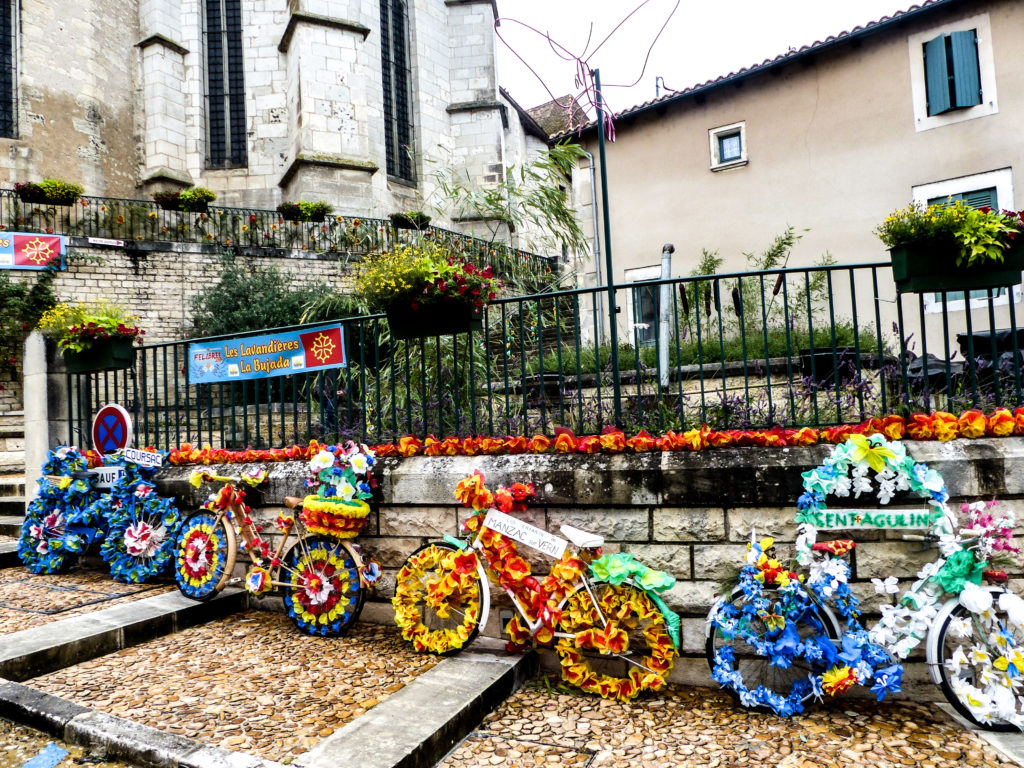 1 bike for each school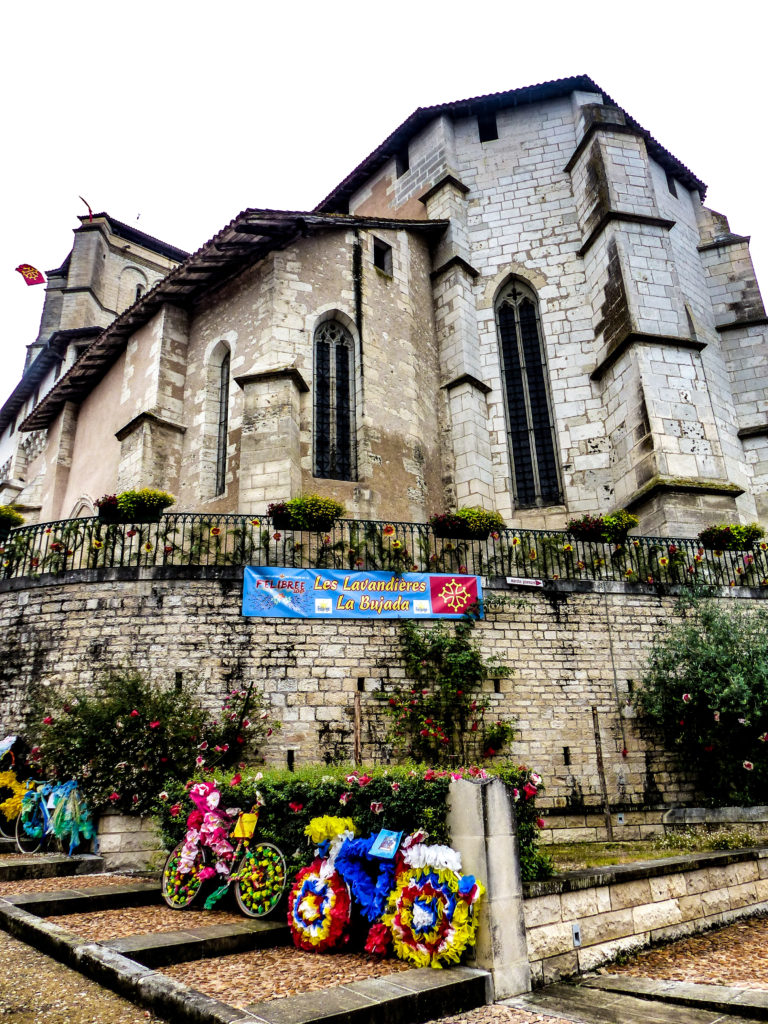 This is It for my little walk in St Astier!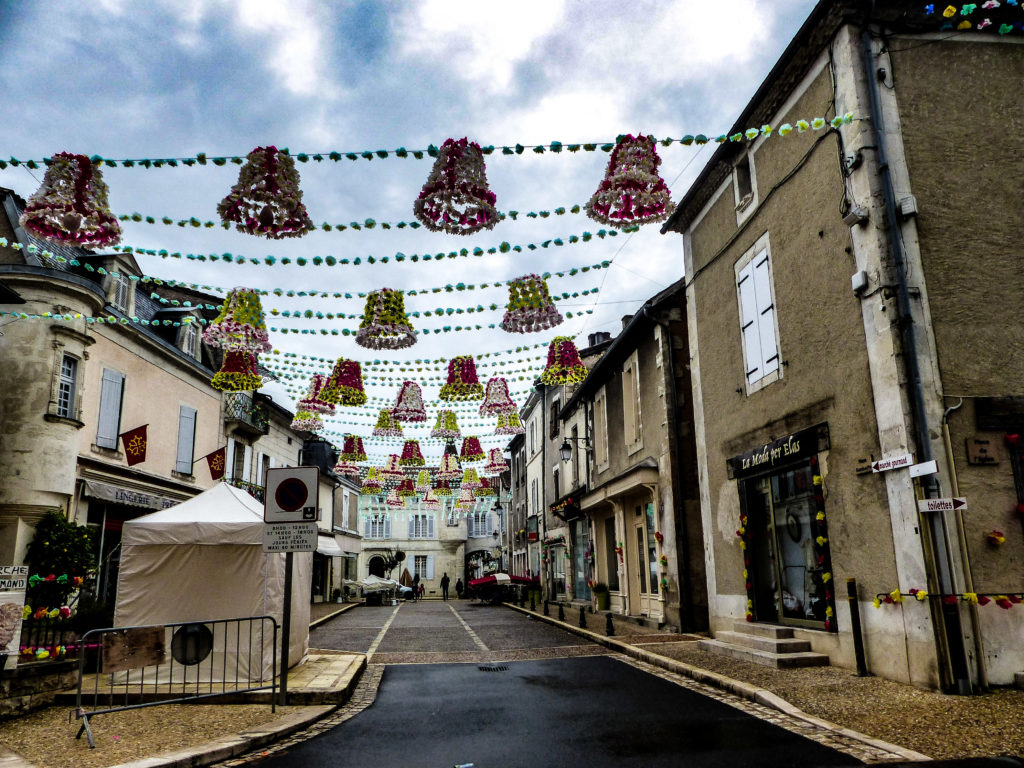 I hope you liked It and will venture out of Paris to discover hidden gem like this one

Gabonese expat and Lyonnaise by heart.
I'm an IT Engineer, bloggin at night and a bookworm the remaining time .
Come with me as I travel the world !