Hello, guys! I'm taking you on a little trip to Zanzibar! We are taking a boat across the sea to discover Changuu Island also known as Prison Island.
A bit of history
In the 1860s the Island hosted a coral mine and a prison for rebellious slaves. The British later purchased the island in 1893 and built a prison complex. No prisoners were ever housed there.
It became a quarantine station for yellow fever cases.
Today the Island is a popular holiday destination and a giant Tortoise sanctuary, located only 30 min away from the mainland.
We set foot on this beautiful wooden pontoon and went straight to see the tortoises (after a couple of pictures of course 🙂 ).
The Tortoises
Hundred of pictures later 🙂 we finally got to the main entrance. It cost US$4 to see the Aldabra giant tortoises. They are vulnerable species, so a dedicated foundation is looking at their welfare.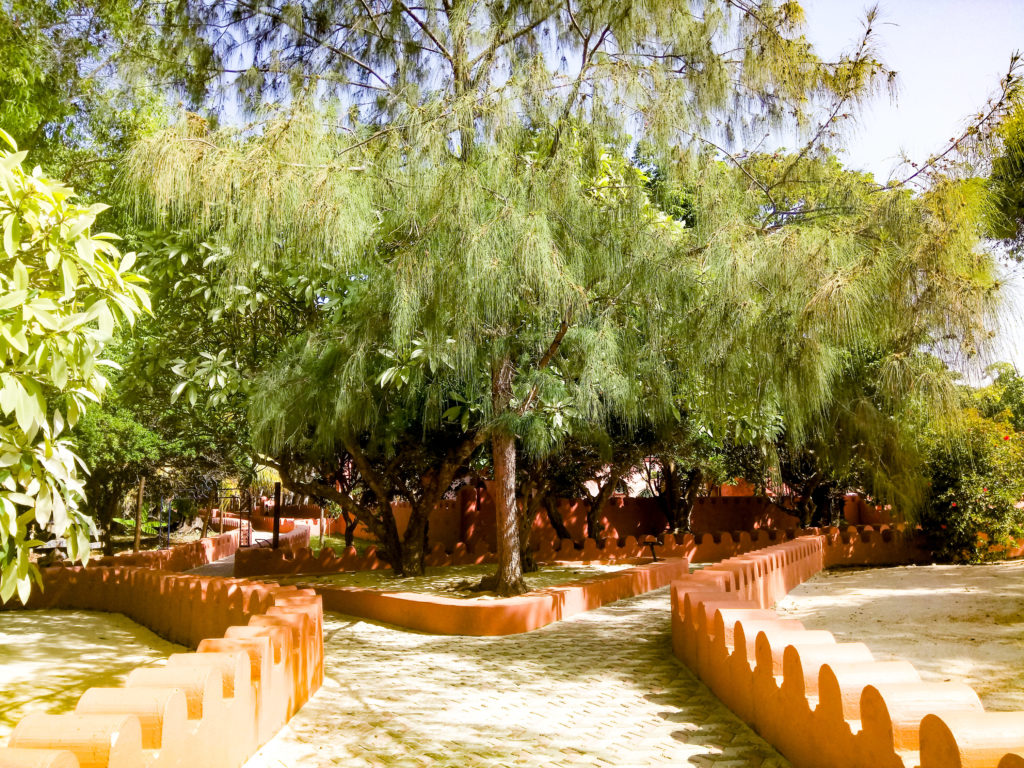 Those are the youngest separated from the adults
The oldest ones have their age written in blue on their shells this one below is 31 years old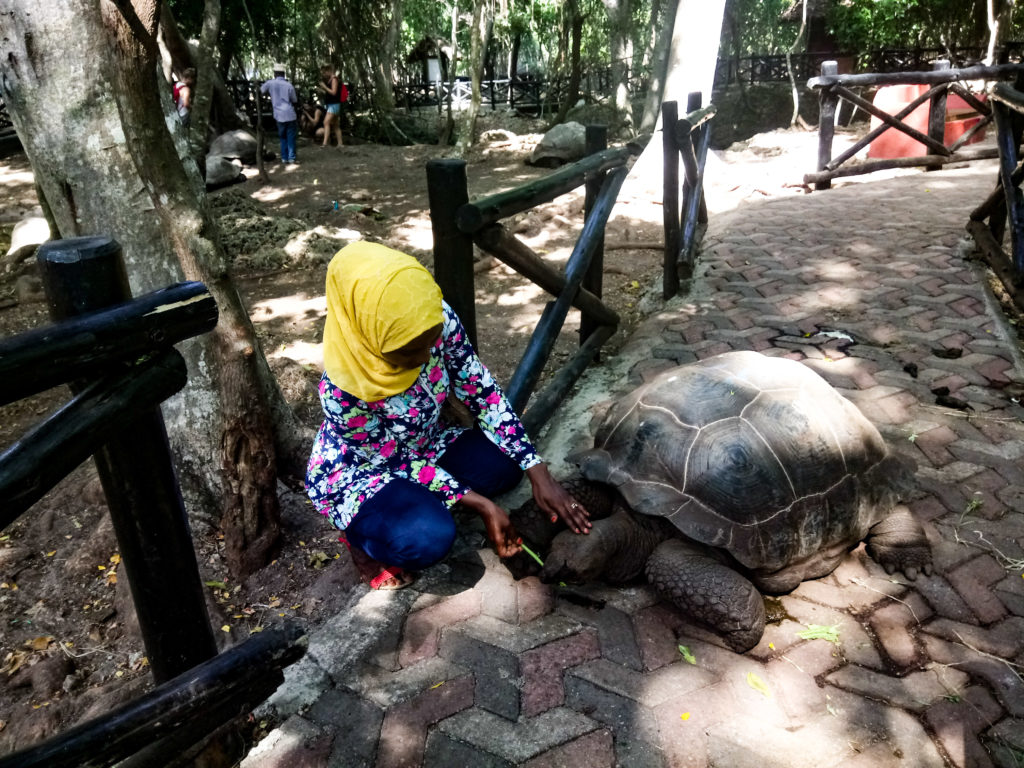 The staff gives you some leaves to feed the Tortoise at the entrance
The old prison
A couple of selfies later, we went to visit the old prison. Some cells can be visited, and we actually change our clothes to bikini in one of them, turned into a restroom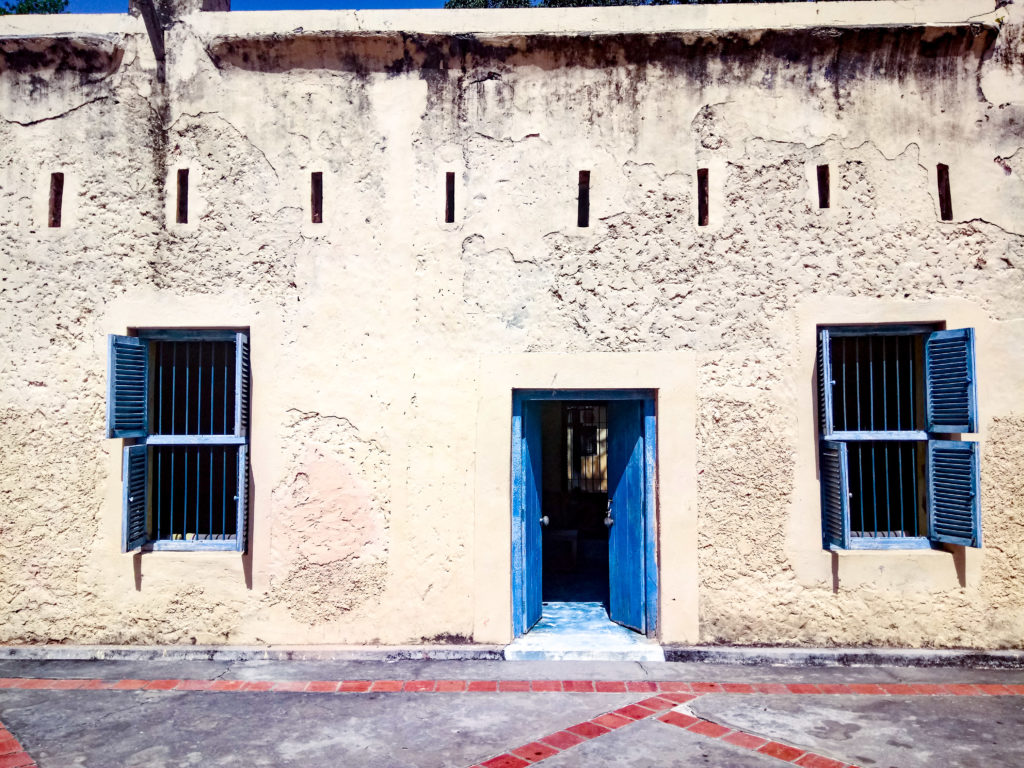 As you can see the old prison is still standing facing the sea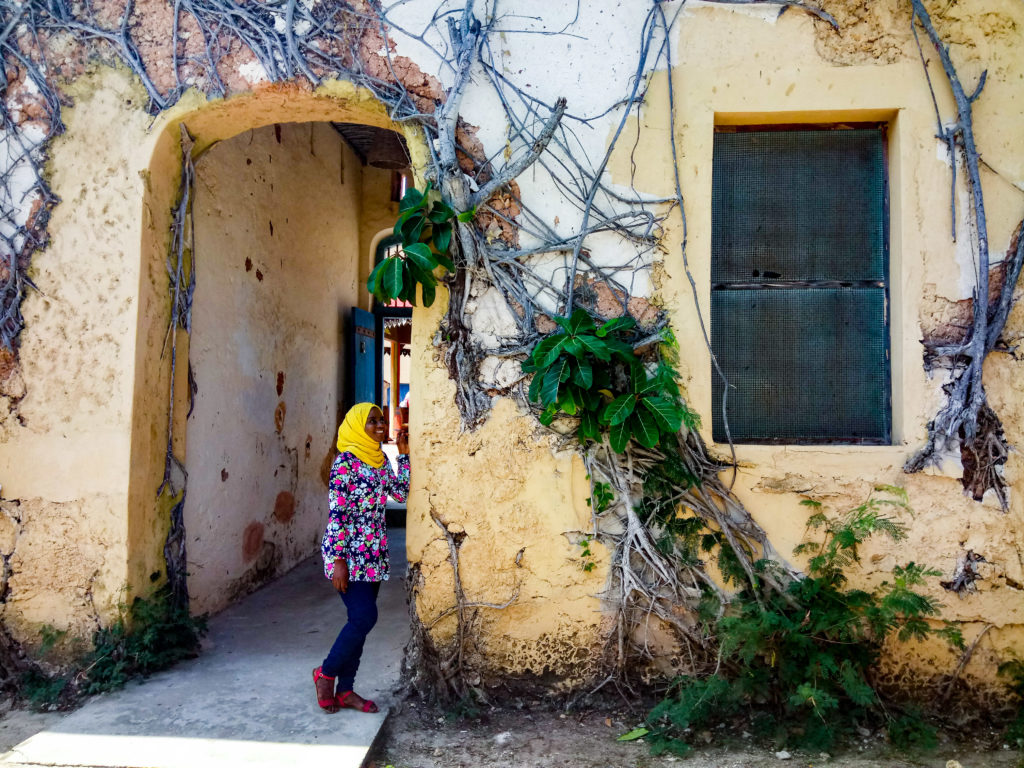 Aiysha says the traders shipped the slaves from here to their horrible fate. That beautiful place has such a dark story for the people who were held there.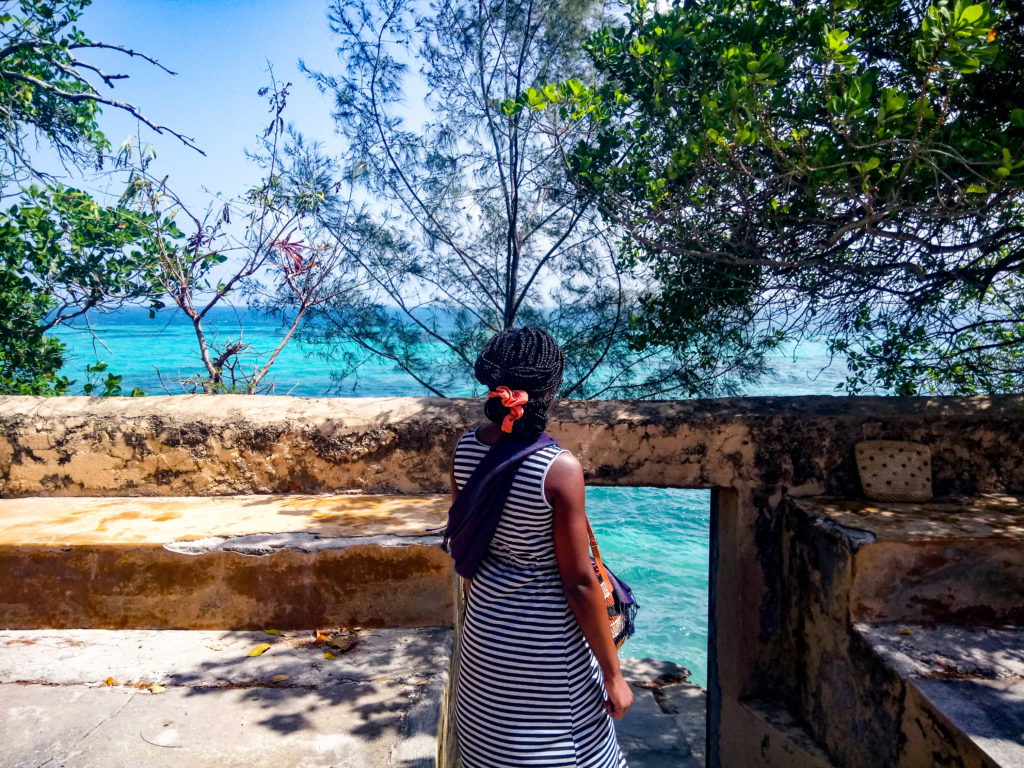 Another view of the gate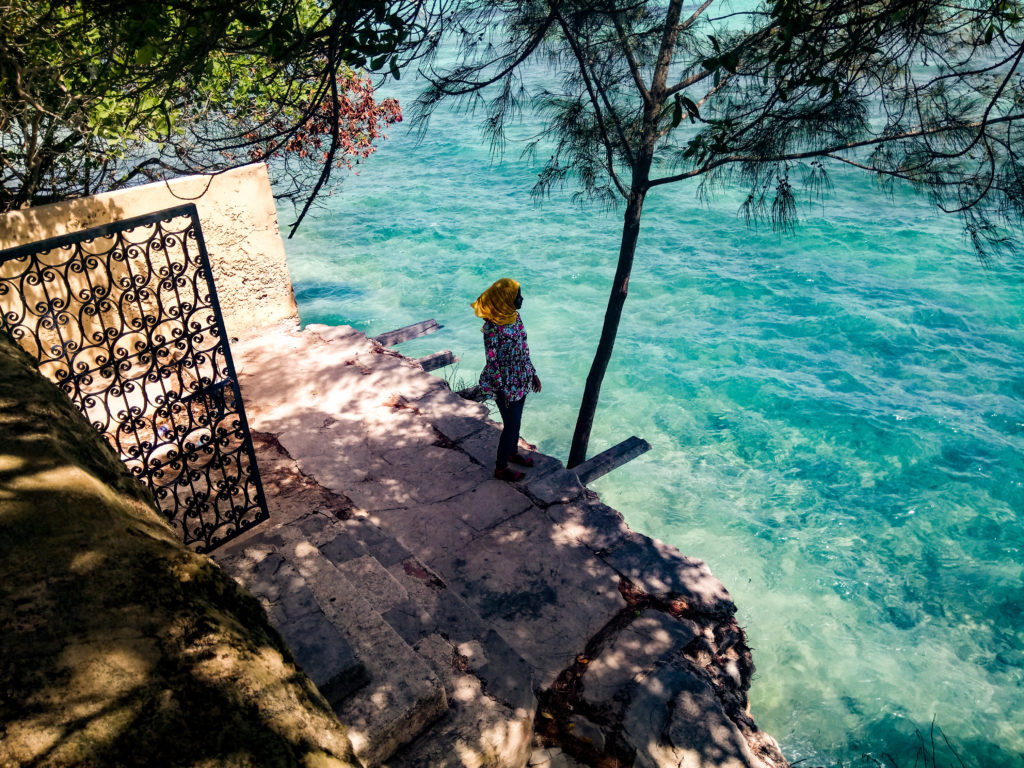 The cool stuff
And last but not least! Our well-deserved beach treats 🙂 We went early in the morning so we had the beach to ourselves.
People started coming around 10 am
Our Gladiator boat waiting for us to go back to the mainland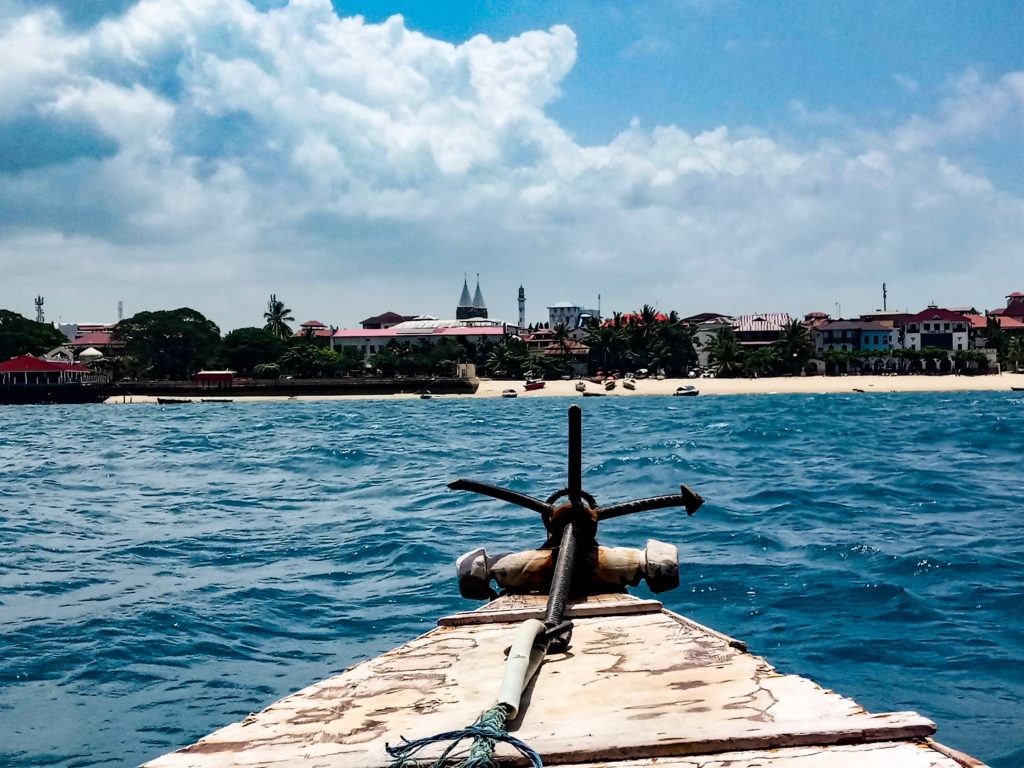 This is the end (#adelevoice ) of our little getaway to Prison Island. I hope you enjoyed it!
You have some general info about Zanzibar on my introduction post Here
I went with my dear friend Aiysha from http://www.inzanzibarbyaiysha.com/ who's one of the few female guides there.
You can also find her on IG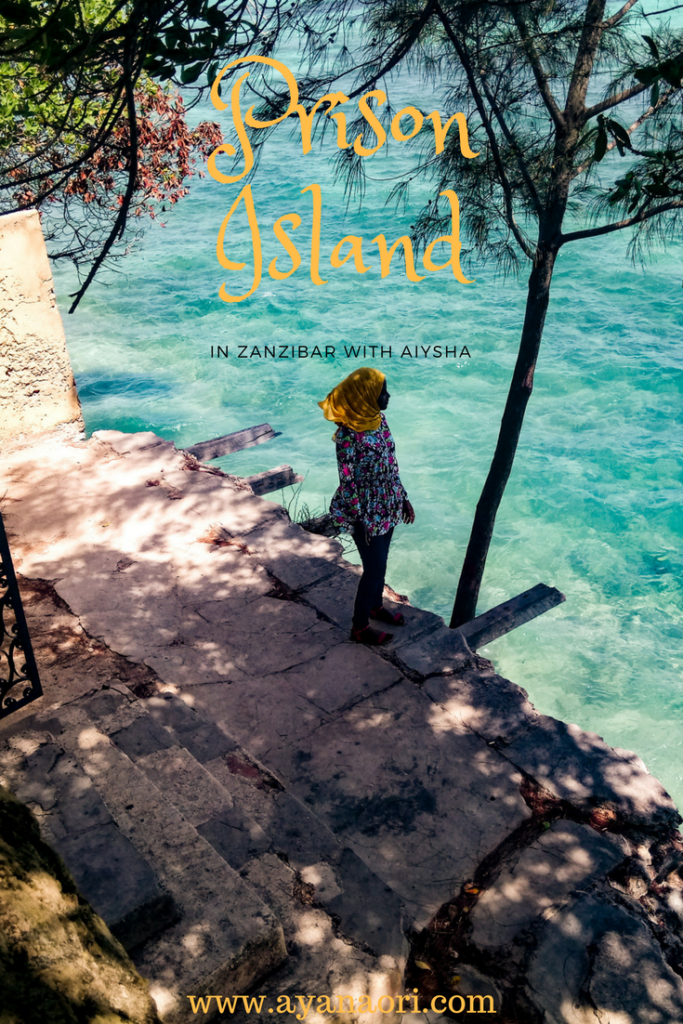 Gabonese expat and Lyonnaise by heart.
I'm an IT Engineer, bloggin at night and a bookworm the remaining time .
Come with me as I travel the world !