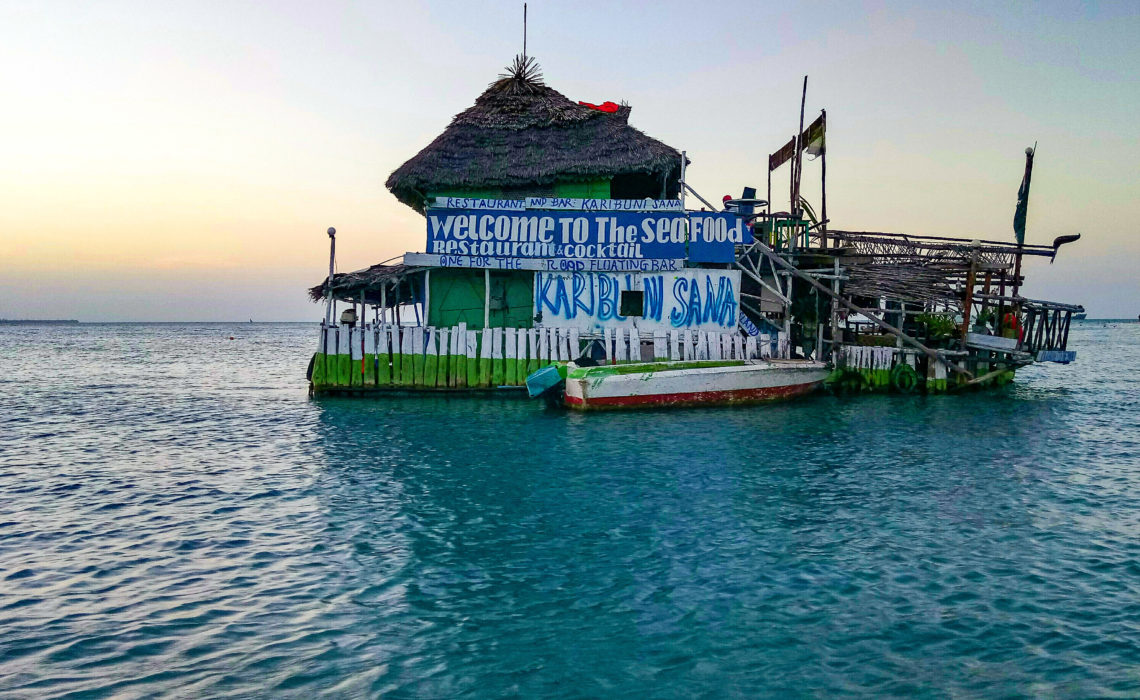 Guys! Let me tell you why you should visit Zanzibar. It is such a beautiful island and🏝 a perfect getaway for a peaceful vacation.
Look at this gorgeous spot at prison island
The archipelago has many islands you can visit with empty white sand beaches you can enjoy while taking a blue safari!
You can go knitting in beautiful  Paje!
Then enjoy some fresh juice on one of the many resort bar open along the beach ⛱
You can get some company too sometimes. They came to pose freely 😊
But most of the time the beach is yours!
If you feel adventurous, you can take a boat to visit around and explore
And what's more romantic than a beautiful sunset! Imagine you and your Valentin there,  watching this on a quiet hotel veranda…
You should come and visit Zanzibar I'm already planning my next trip there,  hit me up if you have any questions!
One last picture to convince you. See😁 you in Zanzibar!

Gabonese expat and Lyonnaise by heart.
I'm an IT Engineer, bloggin at night and a bookworm the remaining time .
Come with me as I travel the world !